Grade 9 Shakespeare
Shakespeare – excerpt from Merchant of venice in the original and a modern translation
In this play Antonio is a rich business man who borrows some money for a friend from Shylock who is a Jewish money lender. Antonio hates Shylock and Shylock hates Antonio. Shylock has loaned the money free provided that if Antonio does not pay on time, Shylock can get 1 pound of Antonio's flesh from anywhere on his body as repayment. All of Antonio's ships apparently are lost and he cannot pay the loan. So Shylock takes him to court asking for the right to cut off 1 pound of flesh. Portia is the lawyer asking Shylock to be merciful even though he is legally entitled to his pound of flesh. This quote is a famous explanation of what mercy is.
You can read the original language followed by a modern translation followed by an acted out scene.
PORTIA
The quality of mercy is not strained.
It droppeth as the gentle rain from heaven
Upon the place beneath. It is twice blessed:
It blesseth him that gives and him that takes.
'Tis mightiest in the mightiest. It becomes
The thronèd monarch better than his crown.
His scepter shows the force of temporal power,
The attribute to awe and majesty
Wherein doth sit the dread and fear of kings,
But mercy is above this sceptered sway.
It is enthronèd in the hearts of kings.
It is an attribute to God himself.
And earthly power doth then show likest God's
When mercy seasons justice.
Therefore Jew
though justice be thy plea, consider this—
That in the course of justice none of us
Should see salvation. We do pray for mercy,
And that same prayer doth teach us all to render
The deeds of mercy. I have spoke thus much
To mitigate the justice of thy plea,
Which if thou follow, this strict court of Venice
Must needs give sentence 'gainst the merchant there.
PORTIA
No one shows mercy because he has to. It just happens, the way gentle rain drops on the ground. Mercy is a double blessing. It blesses the one who gives it and the one who receives it. It's strongest in the strongest people. It looks better in a king than his own crown looks on him. The king's scepter represents his earthly power, the symbol of majesty, the focus of royal authority. But mercy is higher than the scepter. It's enthroned in the hearts of kings, a quality of God himself. Kingly power seems most like God's power when the king mixes mercy with justice. So although justice is your plea, Jew, consider this Justice won't save our souls. We pray for mercy, and this same prayer teaches us to show mercy to others as well. I've told you this to make you give up this case. If you pursue it, this strict court of Venice will need to carry out the sentence against the merchant there.
Portia's speech
SONNETS
A sonnet is a 14 line poem that is lyrical in nature and highly structured in form.
Read the following article: http://www.sonnetwriters.com/definition-of-sonnet/
Here is a modern sonnet written by Walter de la mare
Slowly, silently, now the moon
Walks the night in her silver shoon;
This way, and that, she peers, and sees
Silver fruit upon silver trees;
One by one the casements catch
Her beams beneath the silvery thatch;
Couched in his kennel, like a log,
With paws of silver sleeps the dog;
From their shadowy cote the white breasts peep
Of doves in silver feathered sleep
A harvest mouse goes scampering by,
With silver claws, and silver eye;
And moveless fish in the water gleam,
By silver reeds in a silver stream.
A good sonnet is designed to be read aloud.
Shakespearean Sonnets
A Shakespearian sonnet is a 14 line poem with the following features
1. The poem is constructed of 14 lines with 3 quatrains and a concluding rhyming couplet
2. The rhyme schems is very specific ABAB CDCD EFEF GG
3. The poet writes in iambic pentameter – this is a poetic meter using 10 syllables with a pattern of alternating unstressed and stressed syllables
4. the first stanza (quatrain 1) usually introduces the subject, stanza 2 develops the theme and stanza 3 rounds off the theme. The final stanza
(couplet) concludes the poem.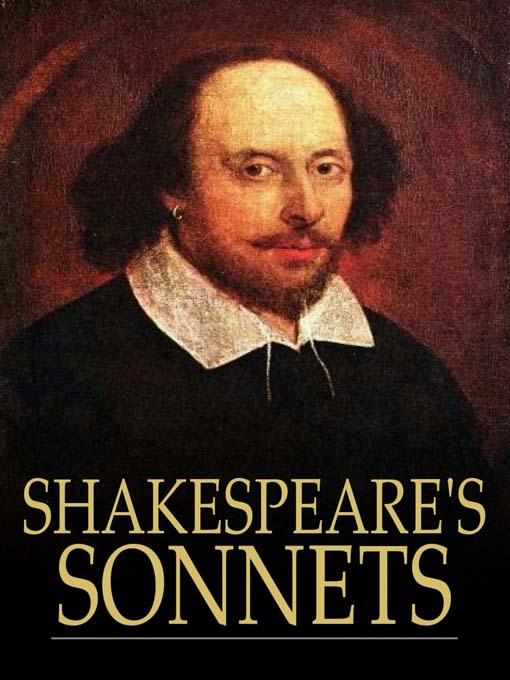 Picture sourced from http://www.waterstones.com/waterstonesweb/products/william+shakespeare/shakespeare27s+sonnets+28ebook29/6929698/
A good source to read Shakespeare's sonnets is at: Shakespeare online
TASK: Pick your favourite of Shakespeare's sonnets from the ones given below.
1. Prepare a reading of it
2. Anaylse the sonnet in terms of its structure, theme and language and include an explanation of why you like this particular sonnet. Use the SPECS/SLIMS approach and a minimum of 600 words
SPECS/SLIMS – access a template explanation here: specs-slims
For each sonnet below I have given a text copy and a YouTube version to listen to.
ALSO – USE THIS WEBSITE TO ACCESS A MODERN TRANSLATION OF THE SONNETS NO FEAR SHAKESPEARE
Sonnet 18
Shall I compare thee to a summer's day?
Thou art more lovely and more temperate:
Rough winds do shake the darling buds of May,
And summer's lease hath all too short a date:
Sometime too hot the eye of heaven shines,
And often is his gold complexion dimm'd;
And every fair from fair sometime declines,
By chance or nature's changing course untrimm'd;
But thy eternal summer shall not fade
Nor lose possession of that fair thou ow'st;
Nor shall Death brag thou wander'st in his shade,
When in eternal lines to time thou growest:
So long as men can breathe or eyes can see,
So long lives this, and this gives life to thee.
Sonnet 19
Devouring Time, blunt thou the lion's paws,
And make the earth devour her own sweet brood;
Pluck the keen teeth from the fierce tiger's jaws,
And burn the long-lived phoenix in her blood;
Make glad and sorry seasons as thou fleet'st,
And do whate'er thou wilt, swift-footed Time,
To the wide world and all her fading sweets;
But I forbid thee one most heinous crime:
O, carve not with thy hours my love's fair brow,
Nor draw no lines there with thine antique pen;
Him in thy course untainted do allow
For beauty's pattern to succeeding men.
Yet, do thy worst, old Time: despite thy wrong,
My love shall in my verse ever live young
Sonnet 29
When, in disgrace with fortune and men's eyes,
I all alone beweep my outcast state
And trouble deaf heaven with my bootless cries
And look upon myself and curse my fate,
Wishing me like to one more rich in hope,
Featured like him, like him with friends possess'd,
Desiring this man's art and that man's scope,
With what I most enjoy contented least;
Yet in these thoughts myself almost despising,
Haply I think on thee, and then my state,
Like to the lark at break of day arising
From sullen earth, sings hymns at heaven's gate;
For thy sweet love remember'd such wealth brings
That then I scorn to change my state with kings.
Sonnet 73
That time of year thou mayst in me behold
When yellow leaves, or none, or few, do hang
Upon those boughs which shake against the cold,
Bare ruin'd choirs, where late the sweet birds sang.
In me thou seest the twilight of such day
As after sunset fadeth in the west,
Which by and by black night doth take away,
Death's second self, that seals up all in rest.
In me thou see'st the glowing of such fire
That on the ashes of his youth doth lie,
As the death-bed whereon it must expire
Consumed with that which it was nourish'd by.
This thou perceivest, which makes thy love more strong,
To love that well which thou must leave ere long.
Sonnet 116
Let me not to the marriage of true minds
Admit impediments. Love is not love
Which alters when it alteration finds,
Or bends with the remover to remove:
O, no! it is an ever-fixed mark,
That looks on tempests and is never shaken;
It is the star to every wandering bark,
Whose worth's unknown, although his height be taken.
Love's not Time's fool, though rosy lips and cheeks
Within his bending sickle's compass come;
Love alters not with his brief hours and weeks,
But bears it out even to the edge of doom.
If this be error and upon me proved,
I never writ, nor no man ever loved.
Sonnet 130
My mistress' eyes are nothing like the sun;
Coral is far more red than her lips' red;
If snow be white, why then her breasts are dun;
If hairs be wires, black wires grow on her head.
I have seen roses damask'd, red and white,
But no such roses see I in her cheeks;
And in some perfumes is there more delight
Than in the breath that from my mistress reeks.
I love to hear her speak, yet well I know
That music hath a far more pleasing sound;
I grant I never saw a goddess go;
My mistress, when she walks, treads on the ground:
And yet, by heaven, I think my love as rare
As any she belied with false compare.
Sonnet 138
When my love swears that she is made of truth
I do believe her, though I know she lies,
That she might think me some untutor'd youth,
Unlearned in the world's false subtleties.
Thus vainly thinking that she thinks me young,
Although she knows my days are past the best,
Simply I credit her false speaking tongue:
On both sides thus is simple truth suppress'd.
But wherefore says she not she is unjust?
And wherefore say not I that I am old?
O, love's best habit is in seeming trust,
And age in love loves not to have years told:
Therefore I lie with her and she with me,
And in our faults by lies we flatter'd be.